About Us
"Safety Affects Your Bottom Line"
Safety Directions, LLC is a safety consulting and training service located in Klamath Falls, Oregon. Safety Directions opened its doors in July 1998 to assist Oregon companies in developing and implementing safety programs designed to increase safety awareness, quality, and productivity.
Safety Directions will assist your company and employees in developing a strong safety culture through training and special programs. Safety Directions has the experience and knowledge to tailor a program for your needs.
Providing occupational, environmental and health safety services in Oregon, Ohio, Nevada, Washington, and California.
---
Meet the Trainer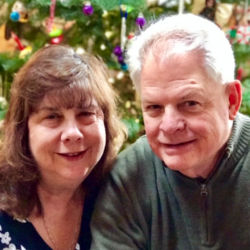 Paul and Terilyn West are partners in Safety Directions, LLC, a safety consulting and training service located in Klamath Falls, Oregon
Paul is a certified instructor for Contractor Safety Training Orientation Program (C-Stop) through Linn Benton Community College. Paul also teaches safety classes that are accredited for continuing education units (CEUs) through Oregon Environmental Services Advisory Council. He is also certified by the Oregon Department of Environmental Quality to teach Asbestos abatement training and the DHS for Lead Renovator Training
Prior to their starting the company in July 1998, Paul was the Safety Director for an employee leasing and temporary services company. Through his position as Safety Director he was able to assist clients in implementing safety committees, conducted hazard assessments, and provided a multitude of safety training.
During the six years Paul was in this position his employer was able to realize a decrease in their experience mod to .83. Paul was able to develop a noteworthy early return-to-work program for both his employer and their clients, which culminated in the recovery of approximately $250,000.00 in benefits through the Employer-at-Injury Program and the Preferred Worker Program.
Please see a complete listing on this website of other classes offered.