Safety Training Overview
Safety Directions, LLC provides training through multiple instructional media means which include:
Printed handout materials, workbooks and job aids.
Projected media materials include PowerPoint presentations.
Site specific training can be developed to meet your individual needs.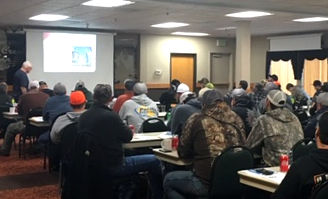 Training classes can be held at your worksite or our training site and can be scheduled to work with your time framework. Please contact our office for pricing and scheduling.